Event Details
Innovation and HR Conference
Date:
June 13, 2013, 8:00am – 6:00pm
Organizer:

BAHREC (Bay Area HR Executives Council)

Location:

Nokia California HQ, Sunnyvale
200 South Mathilda Ave

Price:

Early Bird Non-Member $375, Early Bird BAHREC Member $295

Event Type:
iCal link
Generously Sponsored by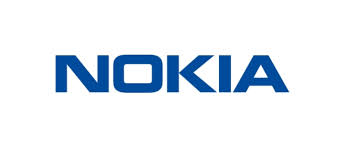 HR and Innovation in Silicon Valley
…a day of inspiration
A gathering of innovative thought leaders who are changing the way we work, connect and collaborate
8:00 – 8:30 am

Registration, continental breakfast in the Demo`Den sponsored by: THE GRAND HOTEL

8:30 – 8:45 am

Welcome & Introductions: BAHREC

8:45 – 9:45 am

Keynote

Opening Keynote: What is an Innovator? How to Identify, Hire & Grow for Innovation. Driving a Culture of Innovation.

·Elisa Jagerson, CEO at Speck Design

9:45 – 10:00 am

Break: Demo`Den

10:00 - 11:30 am

Panel

Learning and Developing Talent for Innovation, Now and in the Future

·Steven Kowalski, Principal, Executive Talent Development at Genentech

·Anil Rathi, CEO at Skild

·Rossella Giannella Derickson, Performance and Culture Strategist at Stanford GSB

·Michael Perman, Dean of Global Innovation at Gap

11:30- 12:00 pm

Group Breakout Session

12:00 – 1:00 pm

Lunch, Networking and Demo`Den

1:00 – 2:30 pm

Panel

Big Data and HR: Where to Get Meaningful Data, Making Strategic Sense of the Chaos

·Ben Waber, PhD, CEO at Sociometric Solutions, Visiting Scientist, MIT Media Lab

·Steve McElfresh, PhD, VP People Ops at New Relic

·David Bernstein, VP "Big data for HR" division at eQuest

·Michelle Deneau, HR Business Intelligence Leader at Intuit

·Abeer Dubey, People Analytics Manager at Google

2:30 – 3:00 pm

Group Breakout Session

3:00 – 3:15 pm

Break: Demo`Den

3:15 – 4:45 pm

Juniper Networks, Innovation in Action: Creating New Experiences for New Results

·David González, Organizational Effectiveness Thought Leader at Juniper Networks

Chris Ernst, Organizational Effectiveness Thought Leader at Juniper Networks

4:45 – 5:00 pm

Wrap up & Conclusion

5:00 – 6:00 pm

Happy Hour Networking and Wine Reception sponsored by:

The Demo Den will be open the entire day, filled with the coolest technologies in HR. Explore, hands on, try it out! All registered participants will also receive a Yiftee! gift and a complementary GRI assessment.
Register Below